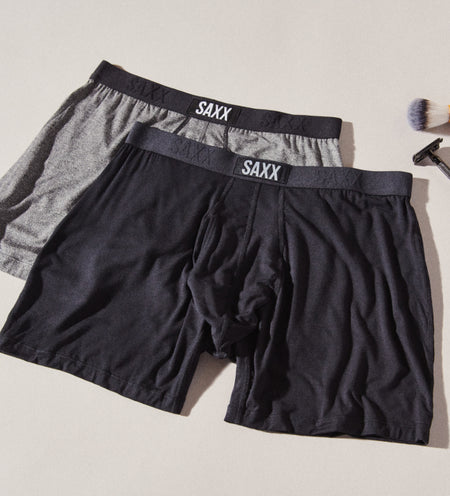 Boxer Briefs
Sits comfortably mid-thigh. Comes in a Slim + Relaxed Fit.
Briefs
A classic silhouette with signature features.
Trunks
Slightly shorter than our Boxer Briefs.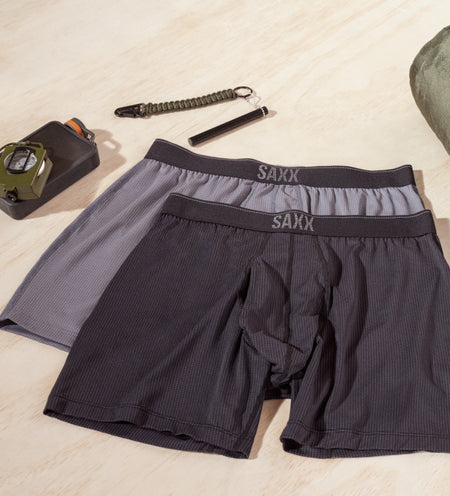 Loose Fit Boxers
Airy, with ample room around the butt and thigh.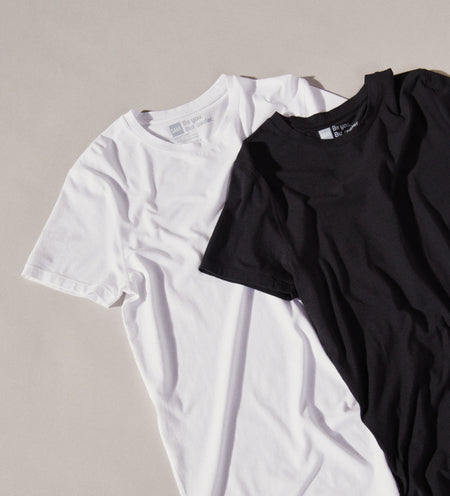 Apparel
Enjoy a range of activities in premium tops + bottoms.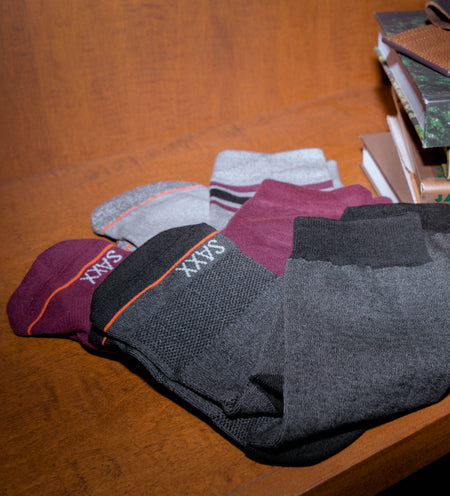 Socks
Everyday socks enhanced with performance features.
Multi-Packs
Treat your package twice as nice with our best-selling selection of custom and pre-set multi-packs. We're giving you more of that same SAXX Underwear you know and love at a reduced price. That's right. Get more bang for your buck with these boxer brief packs. Great for guys who are looking to double or triple down, these hand-picked packs feature your favorite styles, prints and patterns, and all the comfort and support you could ever need. When you stop and think about it, there's really no sense in just getting a single. You need more than one. Your balls need more than one. Don't let anyone ever tell you differently. Featuring non-chafing Flat Out Seams™ that place the softer side of the seam against your skin, your balls and legs are about to have a field day. Boxer brief packs include underwear for everyday, sport, and outdoor wear, and all come equipped with our patented BallPark Pouch™.
Save up to 30% with multi-packs.
Like a feathery basket for your balls, our underwear features the BallPark Pouch™ for chafe-free support.