Snooze
Pants
/ Grey Lust For Life
$75.00 USD
$37.50 USD (50% off)
Skip images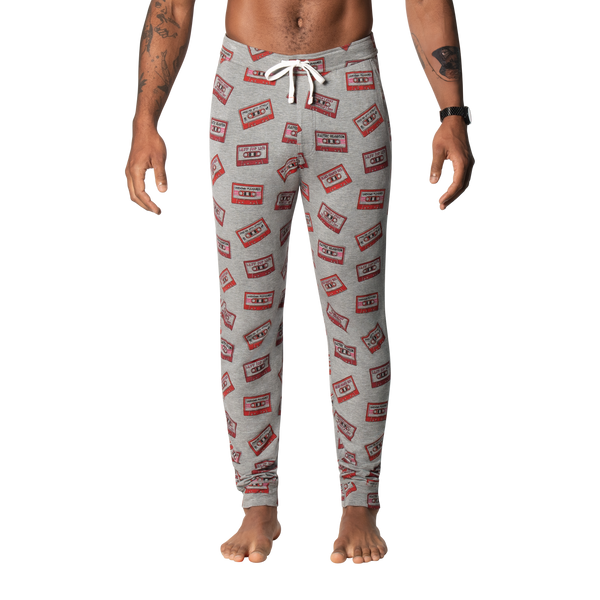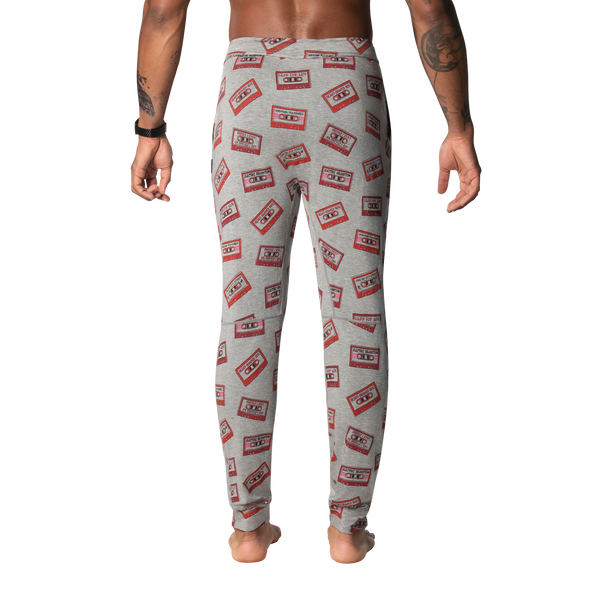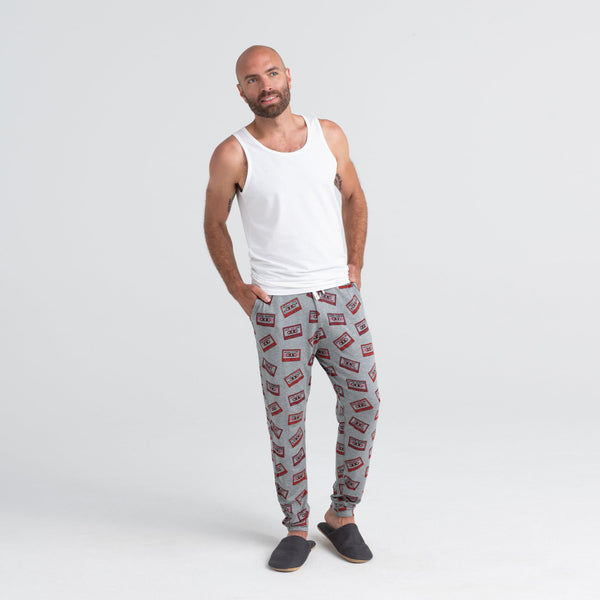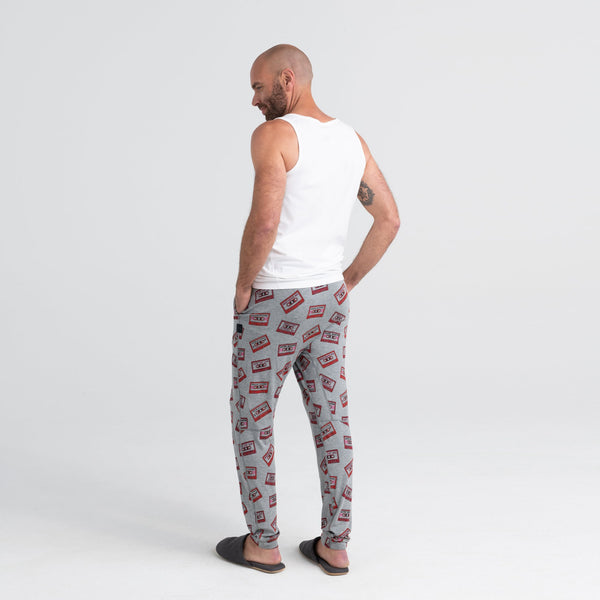 How It FitsOur most generous fit. Roomy through the butt, thighs and legs for extra comfort. Tapers at the ankle for a classic jogger cut.
Made ForMelting into the couch, devouring munchies and upping your comfort level from sunrise to sunset. Does not include a BallPark Pouch™, but it does have super-soft on-seam pockets.
Print FeatureA mixtape for his manhood. Show him love this Valentine's Day with our favorite vintage print.
Built In TechFlat Out Seams™, front hand pockets
Made FromMoisture-wicking Modal® fabric (96%) and elastane (4%).
Measurements29" inseam
Care Instructions
"
SXLP33_LFG
Size
XS
S
M
L
XL
XXL
1. Waist

27-29

69-74

29-32

74-82

32-35

82-89

35-38

89-97

38-42

97-107

42-46

107-117
Collection
3Six Five
Snooze
22nd Century
DropTemp™ Cooling Sleep
Go To Town
PeakDaze
2. Inseam

7/28.5-29

18/72-74

8/29

20/74

29.5

75

30

76

29

74

29

74